Getting DUI Car Insurance in North Carolina
Obtaining insurance with a DUI on your driving record in North Carolina can be very difficult. Insurance companies may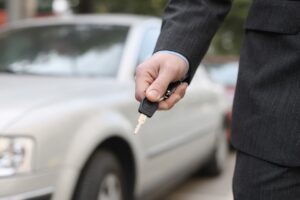 judge you differently based on how long your DUI has been on your driving record. As a high-risk driver in North Carolina, you need to obtain North Carolina DUI insurance so that you can drive on the road legally protected. You can use these tips to overcome your tarnished driving record in North Carolina to secure the auto insurance you need.
Be Sure to Handle your business and attend court
A DUI can stay on your North Carolina driving record for two to 10 years, so be sure to attend court and handle your business as the first step of getting back on your feet. You should hire a reputable lawyer to help minimize the length of your DUI sentence, and this can help you to get lower North Carolina DUI auto insurance rates later. If your driver's license was suspended, make sure to get your drivers license reinstated properly and quickly. Make sure you honor your probation, perform community service if asked and pay your fines in full and on time.
Improve your public image
Realize that a North Carolina DUI can stay on your record for years to come, so it is important to lower the stress and damages of your punishment. You must begin to brand yourself as a responsible North Carolina driver as soon as possible after a DUI. Be sure to comply with all of the requirements and suggestions of the court to improve your stance. You should consider taking driver education courses that are available in North Carolina, as they can help to mold your new image as a safer North Carolina driver.
Don't Try to hide your North Carolina DUI
If you get a DUI in North Carolina, many insurance companies may cancel your policy and leave you uninsured. Avoid attempting to hide your North Carolina DUI from an insurance company, or it can return to haunt you. It can take time for an insurance company to find out about a DUI. The State of North Carolina does not require you to file an SR-22, but your company will find out sooner or later. If an insurance company discovers you had a DUI, you are penalized.