How a North Carolina DUI Affects Your Driving Privileges
How a North Carolina DUI Affects Your Driving Privileges
Everyone knows that a DUI charge affects your driving privileges in North Carolina, but what most people don't anticipate is the impact on their auto insurance costs.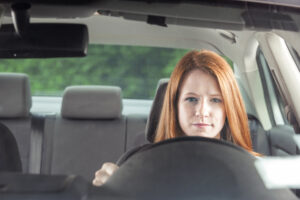 It may take your insurance company 6 – 12 months to check your record and set up your policy to cancel. Enjoy your time until they find out, because on average the rates for auto insurance double after a North Carolina DUI charge compared to preferred carrier rates.
When your car insurance company does become aware of your North Carolina DUI arrest, they can't just flat cancel your policy. They have to give you notice of cancellation, which will give you a short time to find another DUI insurance company in North Carolina.
The degree (or level) of DUI makes no difference to the non-standard or high risk companies. DUIs have become so common that some carriers do not charge as much for just one DUI charge. However, a DUI charge in North Carolina that is "reduced" to a careless or reckless driving conviction CAN affect your auto insurance.
Most insurance companies charge significantly higher points for a careless or reckless driving conviction than for a North Carolina DUI. Therefore, be careful if you have a DUI "reduced" to a careless or reckless conviction, because you might end up paying more for your insurance, and it's still considered a major violation to a preferred company, and could get you canceled.
These major violations impact your North Carolina car insurance rates for three to five years. Most of the time it's a five year sentence with preferred companies, but we've seen some preferred carriers let you in earlier if your credit history is outstanding. Call the DUI Insurance Guy for a North Carolina DUI insurance quote.
Even though the average increase in auto insurance doubles after a DUI, rates go up very little in some cases. Your history of credit, tickets, accidents, and insurance can sometimes save you money with a non-standard carrier. There are even a few carriers in non-standard insurance that tailor their rates for North Carolina DUIs, like the DUI Insurance Guy.
Your best chance of getting back into a preferred carrier in less than five years is to:
• Keep your insurance with high limits
• Have multiple policies with the same carrier
• Not receive any other violations or accidents
The DUI Insurance Guy in North Carolina can help you in getting back on track to successfully getting back into a preferred carrier.
Five years after a major North Carolina DUI violation (or perhaps sooner), you will be eligible for the preferred rates again, and you will never want to go back to the high risk rates!
If you received a major driving violation, such as a DUI, within the last five years, contact the DUI Insurance Guy for help in reducing your car insurance rates. We can write insurance for the preferred client or the high risk client, so you don't have to find another North Carolina insurance agent.